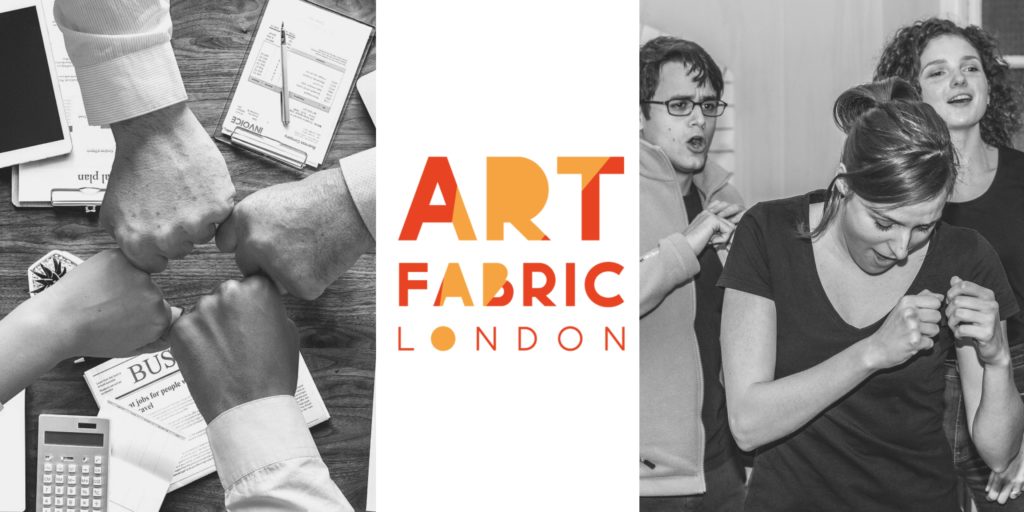 Art Fabric London offers corporate improvisation workshops for your team!
The concept:​
The aim of our improvisation workshops is to create a unique moment bringing out the best in people from new spontaneous ways to interact as well as a more collaborative team-work dynamic. It uses the principles of improvisation theatre, the bases of improv, one of them being "yes and", an acceptance "rule" to build on. ​
The workshops are given by professionally trained actors and improv teachers working with adults and children in schools and centers around London . ​
The trainers have worked for organisations like Wavestone , Saïd Business School (Oxford) and the French institute of the United Kingdom .​

A standard workshop with one trainer can usually include 6 to 10 people and last 1h30 to 2h30.​ As every team is different we will assess with you in advance the specific needs and challenges to target exercises and themes that suit you best .​

Each exercice is based around the following themes:​
"Yes and", accept and build​
Practice active listening skills​
How to deal and react around "mistakes" ​
Adapting to change ​
Thinking and reacting on the spot in the meaning of spontaneity ​
Having fun with your team ​
Storytelling ​
If you are interested in knowing more about our workshops or have any questions, you can contact us here :